Bram de Looze

Jazz Piano / Composer
(Germany / Austria / Switzerland /
Australia / NZ)
The young Belgian jazz pianist and composer Bram de Looze possesses a distinct musical vision which is apparent in every one of his solo projects and collaborations. His unique technical skill and musical maturity have earned him considerable critical acclaim as his work spotlights his far-ranging interests – from traditional classical piano music to jazz and solo improvisations that have often been compared to Keith Jarrett and Jason Moran.
︎ Shamrockraver Photography
"Living up to his reputation as free spirit, Bram De Looze has produced a deeply personal work that is at once innovative and profound."
– Jazzhalo
Over the past few years, De Looze could frequently be heard with kindred spirits including Stéphane Galland, Dre Hocevar and Antoine Pierre but it was a visit to the historical collection of pianofortes of the renowned piano maker / restorer, Chris Maene, that inspired De Looze to release his first solo album 'Piano e Forte' (2017), and it received critical acclaim for its creativity, spontaneity and passion. He would later garner further acclaim working alongside fellow Belgian Robin Verheyen and American rhythm painter Joey Baron with whom he recorded 'MixMonk' (2019), a tribute to the legendary jazz pianist Thelonious Monk, and with Eric McPherson and Felix Henkelhausen in his trio "Invisible Silence".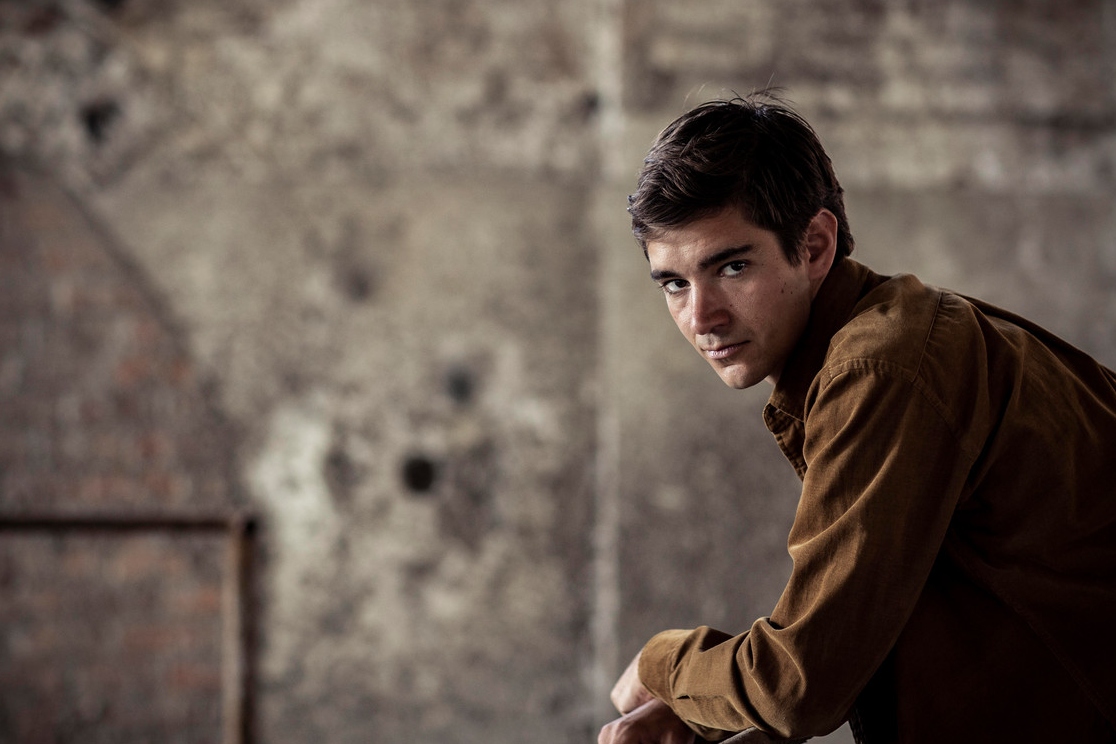 Bram De Looze's solo career took off in an unexpected way with 'Piano e Forte', a project for which he approached three contrasting historical instruments from a contemporary perspective. The switch to the Chris Maene Straight Strung Grand Piano for 'Switch The Stream' (2018) indicated a renewed search for movement, evolution and introspection. His latest solo project 'Colour Talk', continues this trajectory with another revolutionary piano model, designed by lauded architect Rafael Viñoly, and a continued attempt to renew from within.
"Intelligent, virtuosic and perfectionistic" – Klara
On 'Colour Talk', his latest solo album and released in 2020, what you hear is a musician who has freed himself from stylistic constraints and limitations. While still rooted in jazz, classical influence and free improvisation have found a new balance, a coexistence that enables the pianist to express himself with a new vigour. Switching between shorter pieces that feel like curious, unresolved puzzles and more extended explorations, 'Colour Talk' is once again an ode to (re)invention in the grey zone were the classical idiom and improvisatory urges meet, with the 13-minute tour-de-force of 'Hypnosis' as one of several undisputed highlights.
There are those who arrive on the scene fully-formed, immediately claiming their own bright corner in a universe of possibilities, Thelonious Monk being a chief example. And then there are those whose potential and personality can be felt from the outset, but who consider their trajectory a laboratory of possibilities, ever enriching and refining their position with each new step. Bram De Looze is certainly one of those musicians, always on the lookout for new options, detours and possibilities to expand his art.
︎ Björn Comhaire
︎ ︎
︎
General Management contact for other regions:
Inside Jazz Management, Ghent
Jens Tytgat
jens[at]insidejazz.be
Bram de Looze's latest solo project 'Colour Talk' (Feb 2020) continues a trajectory from Switch The Stream, with another revolutionary piano model, designed by lauded architect Rafael Viñoly. ︎︎︎ more
On "Switch The Stream", De Looze plays on a brand new unique Chris Maene Concert Grand Piano. This grand piano combines the strength of a modern piano with the warmth and clarity of its historical predecessors.
Chris Maene specifically chose De Looze as a jazz ambassador of this revolutionary piano, which was especially made at the request of Daniel Barenboim himself.
In this design, the piano has parallel strings instead of diagonal ones, resulting in a transparent, clear and superior sound, in which the different tone registers and their unique textures and characters can be distinguished with a richness and sustainability previously unheard. ︎︎︎ more
Bram reinvents jazz composition and improvisation on "Piano e Forte" through the unique decision to play on three different period pianos from the collection of the instrument maker Chris Maene, each of which necessitates a very different stylistic approach from the other two.
In building his complex musical structures, mingling jazz and contemporary music, he chooses to mould his playing style according to the action, timbre, resonance and volume of each instrument. ︎︎︎ more